What was the right proper is that it must be easy to create the model with use 3D printer

without supports

. That's mean

FDM printer

shouldn't use any additional elements while creating our sculpture. We didn't want to use supports because it take many time to remove it and even then the planes aren't smooth enough. For this reason we needed to study every single angle that we made (it

can't have more than 75'

to build plate in the printer). We decided to create pattern on the wings and dress based on

secessions style

and connect with easy-to-print rules. And that's what we get!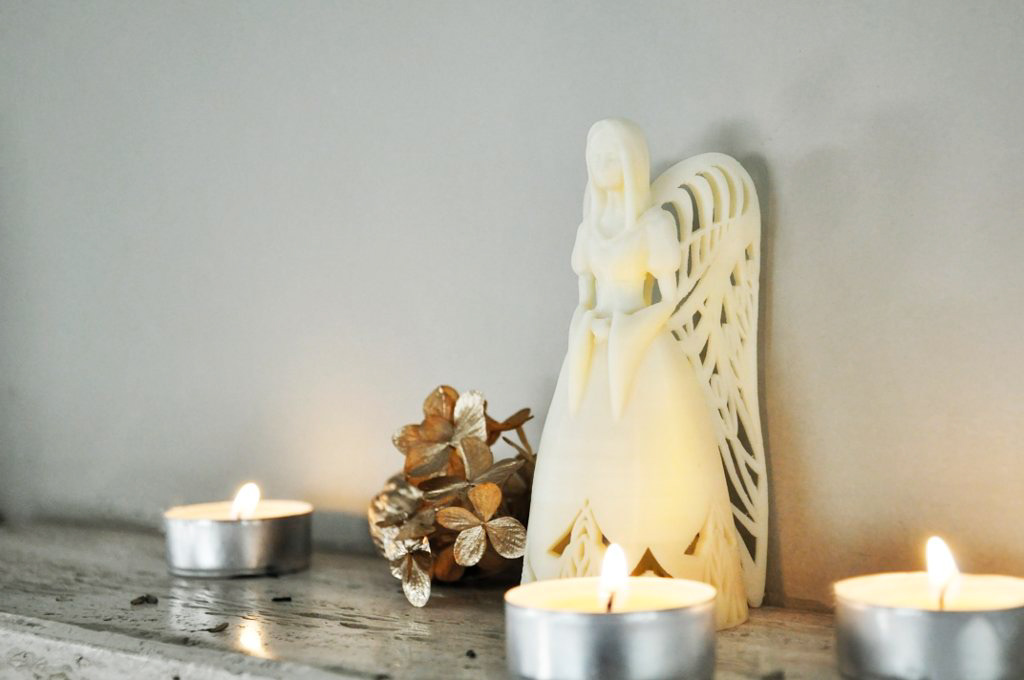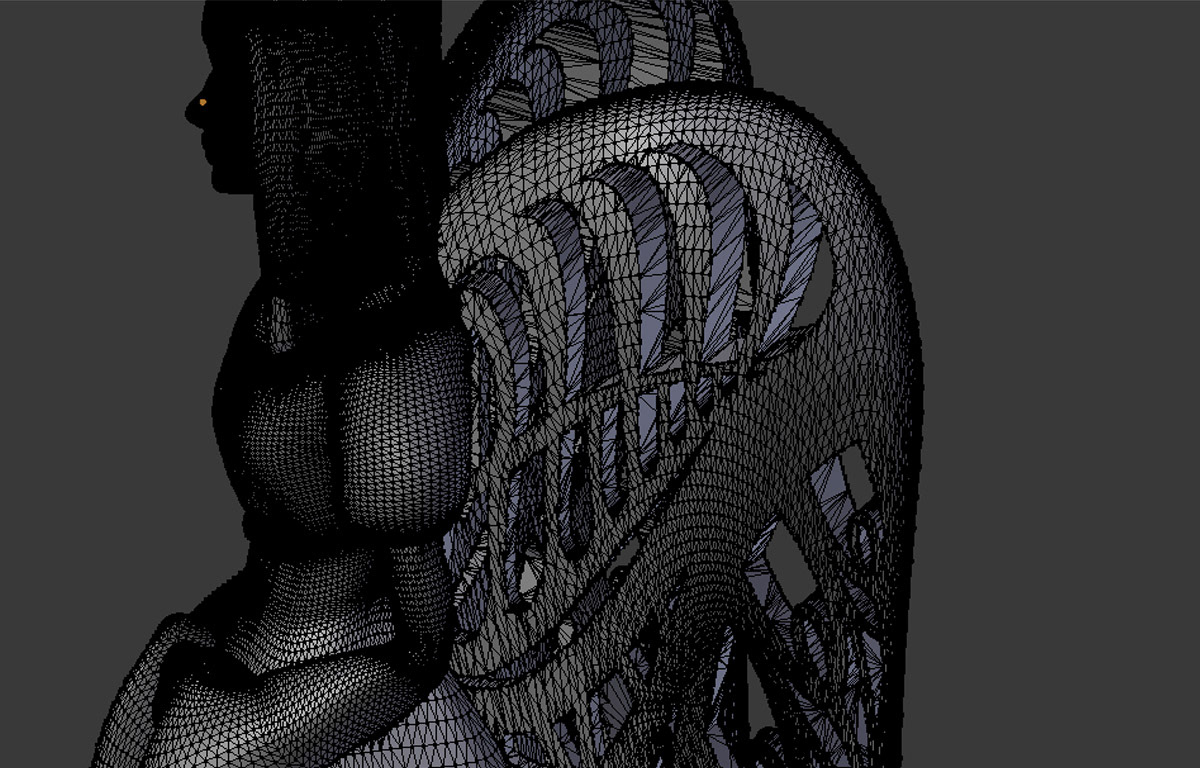 3D model was created in

Blender

and exported as

STL

file. then we loaded model into Z-suite and scale. This program translete 3D model to printer directions. It take over

11 hours

and we get our lovely angel.